Edinburgh is a lovely old city, and its castle looms over it just like a castle should. High up on a volcanic hill, it's brooding form can be seen from almost everywhere in the city. It's an amazing sight, and it's just huge.
The old city skyline from the "new" city.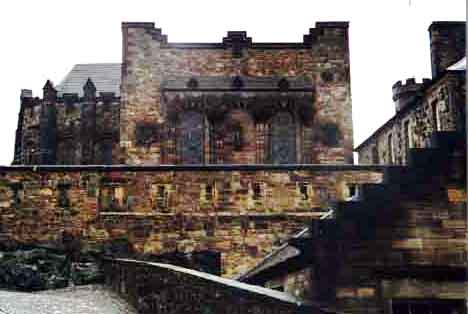 Inside the castle walls.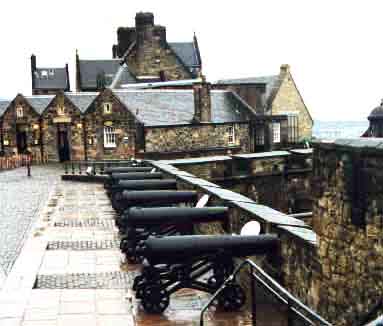 Cannons lined up ready for defense. (For those Highlander fans out there, this is what I imagine the Geezer Porch looks like. <g>)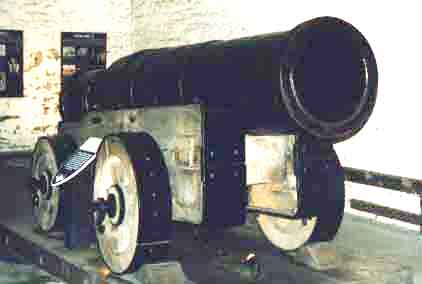 The Mons Meg. This takes the prize for the biggest cannon I've ever seen. Built in 1449, it had a firing rate of one cannon ball every half an hour, but it had a range of about 2 miles. Not bad for a cannon. You just have to hope that your enemy didn't move in the half an hour it took to load the thing…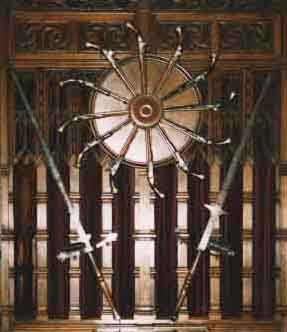 These were probably the largest swords I'd ever seen. They had to be over 6 feet in length. I'd hate to have to drag one of these around…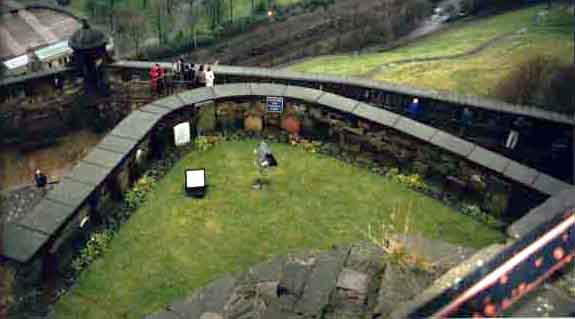 I've never seen anything like this before--it's a little garden used since the 1840s as a cemetery for officer's dogs and regimental mascots. They think the curved wall might be from a tower in the medieval castle.