Culloden was the one spot I knew I wouldn't miss, because of all I've read about it. I left as depressed as I thought I would, and completely floored by the fact that the entire battle was fought on Drumossie Moor not because they were cornered, or because the English chose it, but because Bonnie Prince Charlie chose to listen to his chief suck-up, John William O'Sullivan, instead of his military advisors. O'Sullivan chose ground that would favor the English, not the Highlanders. As we stood on the Moor, only a month or so before the actual battle, neither Dave nor I could imagine choosing this ground to fight on. It was cold, desolate, wet, and empty. The wind howled across it far more so than any other place we visited that day, and my desire to walk the entire field was tempered by the fact that my cold was worse now and I was truly afraid of getting pneumonia. So I only walked as far as the Memorial Cairn, then I turned back.
I don't know what happened to O'Sullivan, but I hope it was dire.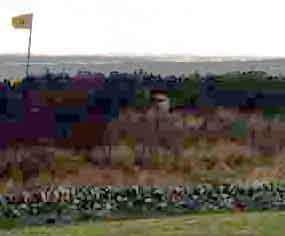 Drumossie Moor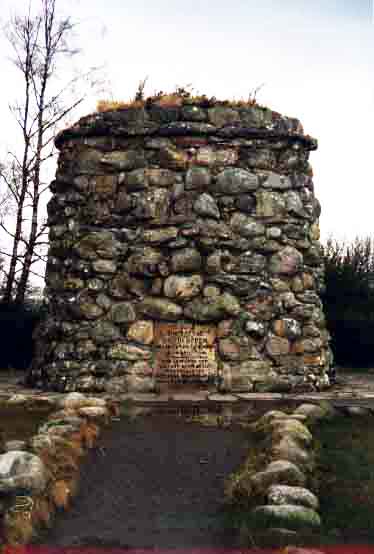 The Memorial Cairn
The text says:
THE BATTLE OF CULLODEN
was fought on this moor
16 April 1746.
The Graves of the
Gallant Highlanders
who fought for
SCOTLAND & PRINCE CHARLIE
are marked by the names
of their clans.