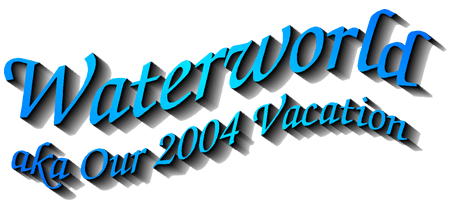 Water was the theme of this year's vacation, from Lake Rescue in Vermont, to the Charles River in Boston, and on to Georgian Bay and the Magnetawan River in Canada.

Click on any of the pictures to dive in to that section. Trust us, the water's fine.

Our first stop was Ludlow, Vermont, where we visited Buttermilk Falls and took a boat ride on Lake Rescue. (Oh, and celebrated Jen's 40th birthday and her parents' 50th anniversary too.)

OK, we're kind of stretching the water theme here, but you really can see the Charles in a couple of shots from our Copley Place hotel room. Mostly, though, they're of things from the World Science Fiction Convention we attended over Labor Day weekend.

After WorldCon, we imposed on our college buddy, Don, and his wife Gloria, who were kind enough to show off their "cottage" up near Perry Sound in Canada. (For those, like Jen, who are geographically challenged, that's about 3 hours north east of Toronto as the expressway flies.) We took a boat tour around the 30,000 islands in Georgian Bay, and paddled canoes on the Magnetawan River.

Don't have a lot of time to dig through pages and pages of pics? Click here for the short version of our trip. There's only one page per location.