Glacier Point is one of my favorite places in the valley. I always make sure I go late enough in May that the road will be open so I can remind myself how much I like it.
Some day I'm going to plan well enough to be there during a full moon. I think a full moon shining over Half Dome would be magical.
Until then, here's a daylight shot of Half Dome. The two falls you can see are Vernal (lower) and Nevada (upper). Once when we were younger, we hiked down to the valley floor from Glacier Point, and the trail brought us down alongside both of those falls. It was a fun hike, but it's not one to be undertaken lightly -- it took us about 6 hours to make the trip.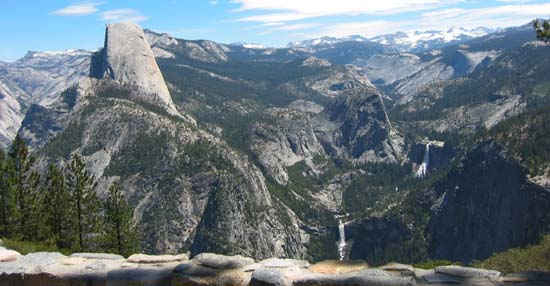 This shot really shows the path of the glacier that gave Half Dome it's neatly-sheared-off appearance. Even granite can't stand up to that many tons of ice, no matter how slowly they're creeping along...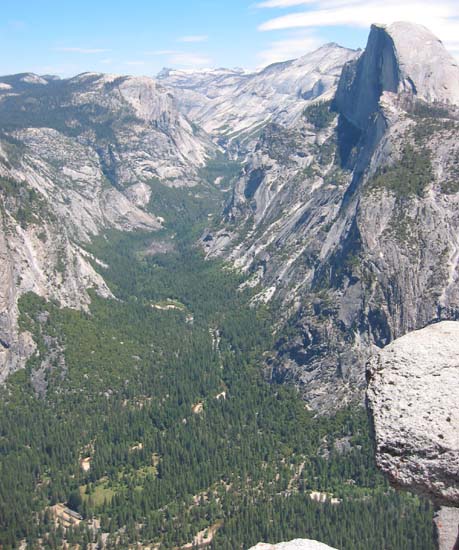 We did see some hikers on top of Half Dome, but we didn't have the really good telephoto lens with us so we couldn't get a picture of them. We promise that they're really there, though. Honestly. You can trust us. Would a big, red arrow lie?