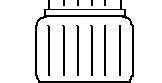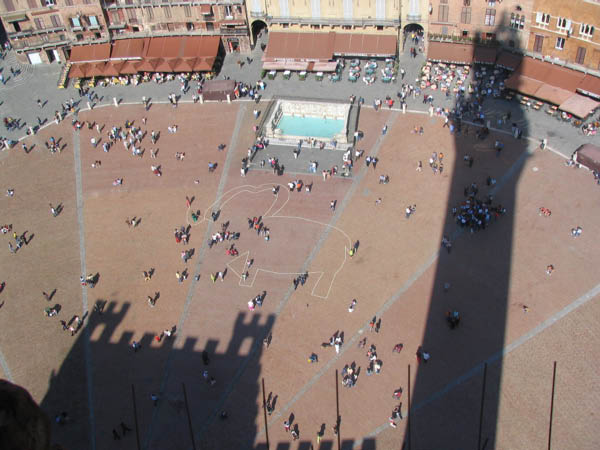 Il Campo, Siena's main square, as seen from the City Tower. (You can see the tower's shadow in the picture.)
Siena is the city in which the famous horse race, the Palio, is held twice a year. All of Siena's 17 neighborhoods enter a horse in the race, and any of the horses can win whether they have a rider at the finish line or not.
The race isn't held on a track -- it's held on that grey area you can see at the top of the picture. The brown area is completely filled with fans and tourists. As Rick says, "If you're packed into a square with 15,000 people who each really want to win, you won't see much, but you'll feel it."
The elephant that you can see being drawn in the square is the mascot of one of the neighborhoods -- as we climbed the tower, we watched them creating it out of masking tape.