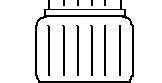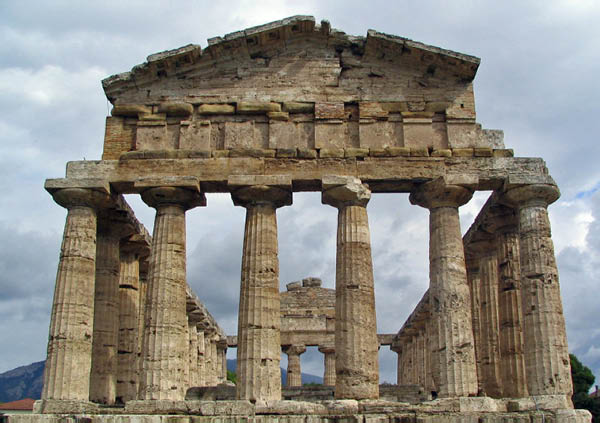 The Temple of Ceres in Paestum. These are some of the best preserved Greek temples anywhere. The town was founded as Poseidonia in the 6th century, B.C.
It was conquered in the 5th century by the Lucans, who renamed it Paistom, and then again by the Romans in the 3rd century who renamed it Paestum. (Everyone's got to leave their mark, I guess.)
The final conquerors of Paestum were the malaria-carrying mosquitoes that killed everyone who didn't leave. The location of the city was actually forgotten for nearly a thousand years, which helped keep the ruins as well preserved as they are.
Next time we go to Italy, we want to spend the night in this area. According to Rick, the ruins are really beautiful when they're lit at night.